The debate between which carpet cleaning method is better for your flooring and home has been discussed among carpet cleaners since the development of the two methods. Both are effective ways to clean carpeting, but it is important to know the difference!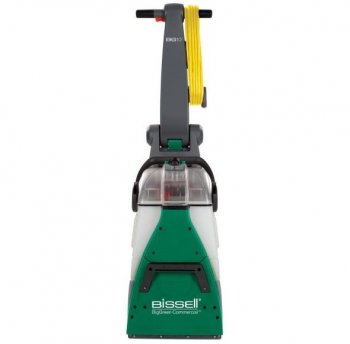 The wet extraction method of carpet cleaning uses water to extract dirt and grime from carpeting.
The main benefit of the extraction method of cleaning is that
it washes and rinses through carpet, so your flooring is left completely cleaned
instead of simply looking clean. The wet method of carpet cleaning not only removes dirt, but also extracts pet dander, dust mites, and other microorganisms that are harmful to your home's environment.


At Vacuum Authority, we have the Bissell BG 10 Big Green Machine available to rent if you want to clean your carpets using the wet method. If you have stains or "accidents" that need to be sucked out of your home's carpeting then the wet method is going to be the best approach for you. The

Bissell BG 10 Big Green Machine

cleans carpets with a commercial quality and includes a tool kit with an upholstery tool and a hose, so you can clean more hard to reach areas.



=================================================================================